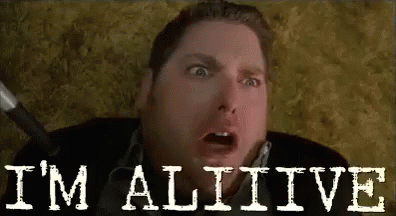 I have survived.
I HAVE SURVIVED. Continue reading →
The second year of residency begins. The new interns have arrived (we have already lightly haz- uh, introduced them to residency) and are bright-eyed and fun to work with… just as I go onto off service rotations for two months.
Those of you who are loyal readers of this site (hello Grandmas, parents, and random fan club from South Africa) may notice a website name change. "Status Hazmaticus" proved too difficult to remember. I also realized that since my quest to complete my medical training has been marked by a tremendously amount of bumbling, falling, and general clumsiness, a more accurate website name – "Crashing Resident" – was in order.
Crashing Resident is also a play on an existing terrific website, Crashing Patient, which is an online textbook for emergency medicine and critical care. Continue reading →